About SuperEasyStats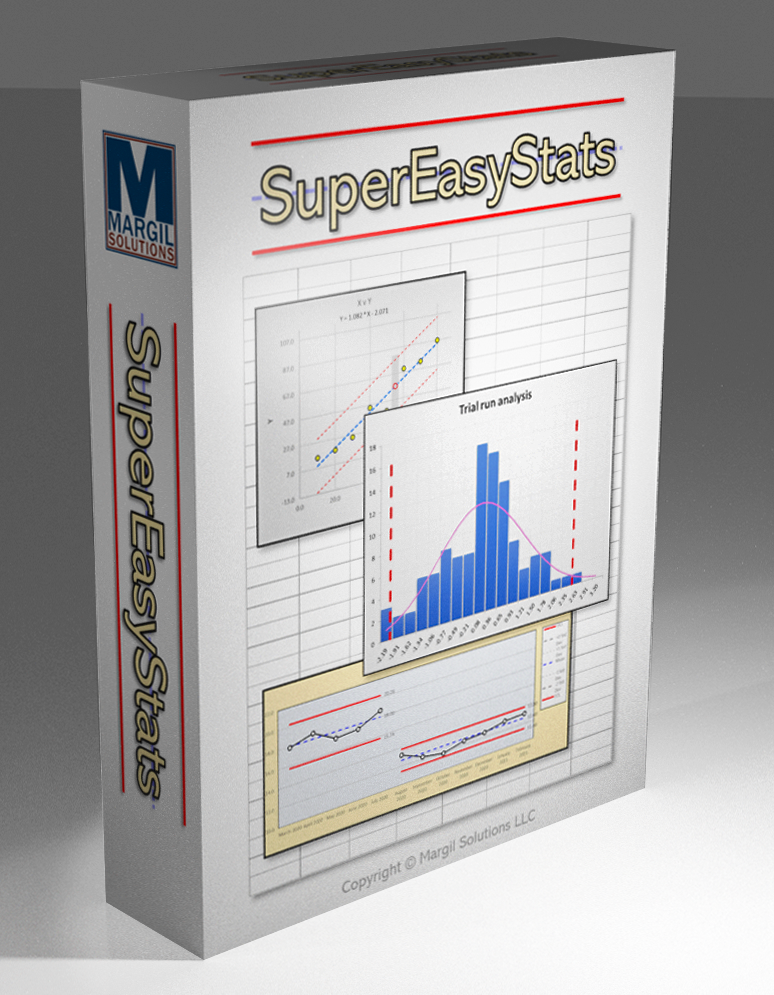 SuperEasyStats provides easy-to-use statistical analysis tools for everyday continuous improvement! Through years of teaching and coaching we've seen that a relatively small set of key tools cover most basic analysis needs and drive most continuous improvement efforts.
SuperEasyStats provides those key tools–and makes them easy to use–for a much more affordable price ($99 for an individual, single machine, perpetual license) than most other stats packages.
SuperEasyStats is a plug-in to Excel for Windows that provides plenty of examples and guidance. Now everyone can get the answers they need to make more informed business decisions!
SuperEasyStats is designed for those who want the power of premium analytical tools but don't want to spend a fortune on software that's hard to learn and may only get occasional use.
Download
The current version of SuperEasyStats is 1.0.71, see what's new. If you already have SuperEasyStats installed, click the "About" button on the SuperEasyStats ribbon in Excel to check your version.
After the download is complete, find and double-click the installer program which will be called SuperEasyStats_setup.exe.
Follow the instructions to install. Once the installation is complete, the next step is to launch Microsoft Excel where you should see the SuperEasyStats menu in the Ribbon. If you don't see the SuperEasyStats in the Ribbon after installation, follow these steps.
Purchase
You can try a limited set of features in the free download, but if you would like to unlock all features, you can purchase a registration code in our store. Once you receive your code, click the "About" button on the SuperEasyStats ribbon in Excel to enter the code and register your software, which will unlock all of the great features SuperEasyStats has to offer.