Once you've installed SuperEasyStats, you need to tell Excel how to find it. Fortunately, that's quite simple. Just follow the steps below…
Step #1
Start Microsoft Excel. Once it's running, go the File menu, and click on Options (which is waaaay down at the bottom). You should see a dialog that sort of looks like this. When this dialog appears, click the menu item on the left called Add-ins, then you'll see the section called Manage: Excel Add-ins. Click the Go… button.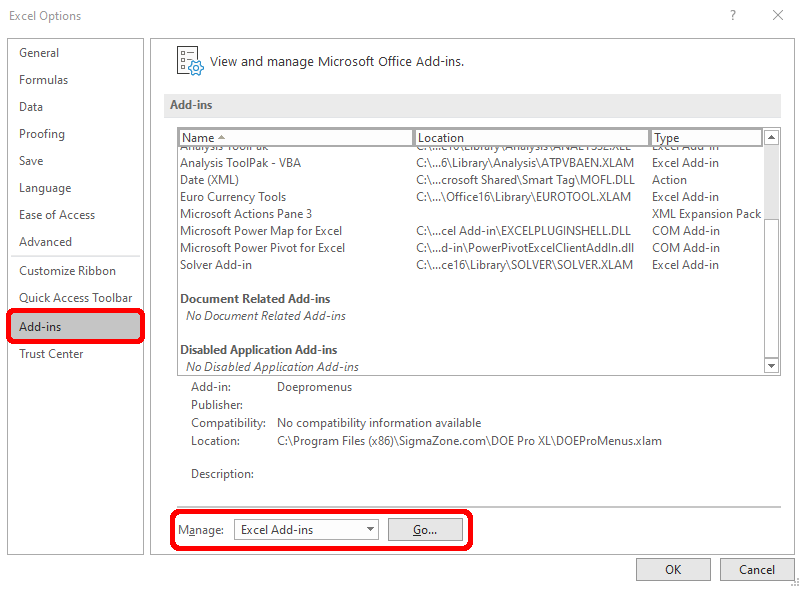 Step #2
Next you'll see the Add-ins dialog. Click the Browse button, and navigate to the place where you installed the SuperEasyStats files. Select the file SuperEasyStats.xlam and click Open. In the Add-ins dialog, make sure the box next to SuperEasyStats (BETA) is checked. To finish the setup, click the OK button.

The SuperEasyStats menu should now appear on the Excel Ribbon You're ready to go!